Hello and welcome to  USM University Software and Mentoring! I just want you to know that I am personally dedicated to helping you achieve the success you want in whatever area I can help with.
To help you get started, I've put together an outline for some of the things you'll need  in order to hit the ground running. Please check out the Action Plans - online marketing consists of many channels and my plans will provide bite-sized chunks helping you through all the different areas - one at a time. My recommendation is to pick one of the action plans and work your way through it. Then move on to the next, and so on.
Quick Start Guide to USM University Curriculum:
Our tools, training and focus is flexible – we try to keep up with current internet marketing trends. This section shows the top down view of the main focus of our membership circa September 2018, to be updated regularly.
New Action Plans!
Click on one of the following titles to hit the ground running with an action plan:
Member Site Access, Live Call Signup and Facebook Group

First of course make sure you can log into the USM University home page — that's where I post all the live calls and archived training and also download links to the software downloads.

Second, you should definitely make it to our live calls if you can – you can get on live with me every Wednesday at 2pm EST – register for the webinar here. On the live calls I will go over anything anyone on the call wants me to review, and also I come up with my own lessons now and then 🙂

Also make sure you get in the Facebook group (the EXCLUSIVE group 🙂 )

All your logins for TheWorkz, TapVIDz and the other cloud-based software should have been delivered to you in an email – check your spam folder if you didn't see it when you signed up.

Blog Building with ICC Keyworkz, Silo Factory and ICC Express

Blog-building: you may want to get involved with ICC Keyworkz and ICC Express. They are Adobe Air desktop apps and they work hand in hand. ICC Keyworkz, in conjunction with the Silo Factory plugin, is what you can use to create initial blog builds and ICC Express can be used to funnel content to those blogs – ICC Express shares its database with Keyworkz so you have all the keywords and everything coordinated in the profiles. there's a bunch of training on that in there 😉

Often I will set up a new blog with Keyworkz and Silo Factory, then work on the design and themes etc then I'll just start pumping content with ICC Express or Blogworkz. Depending on the blog I'll also set it up for automatic embeds of my TapVIDz published videos (just add the blog to a TapVIDz profile)

TheWorkz Foundation, TapVIDz UpLINK/ReLOADz

To implement the full video marketing syndication system and integrate it with your blog network — resulting in your own, multiple "private link networks" — you should start getting familiar with theWorkz Foundation System.

TheWorkz is the basis for many of my cloud-based automation systems including TapVIDz and Blogworkz. Within TheWorkz, you'll design your SEO and content strategies and connect your video sharing APIs and social accounts. Once you've got them set up then your "marketing waves" become very powerful using the apps.

Here's a link to the full training course for TheWorkz and TapVIDz UpLINK/ReLOADz

TapVIDz CREATE Video Creator/Remixer

TapVIDz CREATE is our new cloud-based video creator and re-creator, and has a separate training path inside the TapVIDz CREATE software which can easily be accessed via one-click login through TheWorkz.

The only thing required for TapVIDz CREATE is a working S3 account. S3 is actually required for all the TapVIDz/Blogworkz apps. If you have any issue setting that up let me know. I plan to offer storage on our side at a later date but the way it works now is that you use your own S3 and that's where we put all the videos the system creates for you. That way you have control over all your data and everything works in the cloud nice and fast.

Grow Twitter in Multiple Niches with Twitworkz!

I launched Twitworkz in January 2017 and it has been working like gangbusters ever since. It's a GUARANTEED way to grow a Twitter following of REAL PEOPLE in the niche you desire.

And you can do this on Auto-Pilot with multiple niches or businesses! VERY POWERFUL cloud-based software for your Twitter accounts. Available via your one-click login through TheWorkz.

Webinar Alpha – Webinars on Demand

There are a lot of platforms out there for giving simulated, like-live webinars on demand – and a lot of them started to fail when Google and other browsers stopped letting people auto-play their Youtube videos. Well Webinar Alpha will auto play your webinars – just like live, if you use an S3 hosted video instead of Youtube.

Webinar Alpha is a great platform to put video replays out there and comes with full features for monetization, analytics, pixel tracking and more.
I don't want to overload you with stuff- your best bet is to start off with the top four -- what I mean by the top four, is:
Blog Building with the ICC Keyworkz/Express curation tools;
TheWorkz Foundation and TapVIDz (all - cloud-based integrations);
Twitworkz Twitter Marketing;
Webinar Alpha - like-live Webby Platform;
It doesn't have to be in that order, either. If you are more of an avid video marketer, you may want to learn TheWorkz, TapVIDz and Webinar Alpha. If you're more of a blog builder of course you'll want to look at ICC Keyworkz & Silo Factory plugin, pluss ICC Express.
If you've never tackled "Silo-ing" a website before, I've written an e-book that explains -- in plain language -- how you would do it - by hand- on a WordPress site. It's exactly the same process that happens via automation, when you create a blog with ICC Keyworkz and Silo Factory. You'll see why ICC Keyworkz sets up your blog so nicely to receive content from ICC Express.
Just so there are no surprises --please note that the curator tools are Adobe Air desktop software tools that download to your computer as .air files (do not unzip - please install Adobe Air before running those files.) Any WordPress plugins we offer come in the form of .zip files which should be uploaded to the plugins section of your blog as-is.
TheWorkz Foundation System supports all the cloud-based apps such as TapVIDz and Blogworkz which are all part of this integrated system. They all run on a server somewhere on the internet, you can log in to TheWorkz foundation from anywhere on any computer with your credentials. And then you can access all the cloud-based tools from TheWorkz with one click.
Just one more reminder that currently our cloud-based software all work in conjunction with, and require your S3 account - I've just posted a new training on how to get your own S3 account using the FREE tier, in case you don't have an account yet.
I've found that once I set up my profiles on TheWorkz for maximum distribution, then I can also use the desktop software to create the initial content, that then gets generated out across the web via the cloud-based system. It's very cool actually!
Blog builders, please note that Blogworkz is my NEW cloud-based blog content tool which integrates with TheWorkz. So bear that in mind too!
Don't hesitate to post any questions in the Facebook Group anytime - I respond almost instantly. Or you can use the Intercom or email anytime to support@instantcontentcurator.com
Overall: we're here to design strategies, get traffic, build lists, make money and have fun and I'm here to help you do it! If I can help with anything at all, please don't hesitate to reach out. Thanks again for being a member 🙂 Sincerely,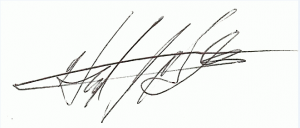 Hugh
Web Dimensions, Inc.